ROSA DOLCE COMPANY
The All in One Handbag for All Lifestyles.
Because.. You Can...
A bold twist to the classic handbag.
We offer a line of multi functional, classy tote bags for the modern woman's lifestyle.
Our bags are ideal to use during your commute as your everyday, all in one work bag. It's a lunch tote, handbag combination, it's a laptop bag, a gym bag, a weekender/travel bag and can also be used as a baby bag.
All bags have multi-compartments, inside and outside to carry everything you need in one place, and all come with their own meal planning food box.
Start your day without stressing about where to pack what you need. Whether you are going to work, the gym, out with friends, family or travelling, Each one of our "all in one bags" will meet your needs. Check out our entire line of bags and accessories.
Convenience, style, and versatility all in one tote bag with accessories to help you stay organized in 2023 and beyond.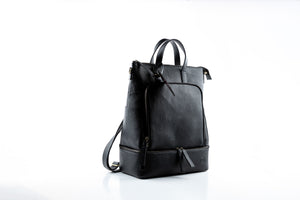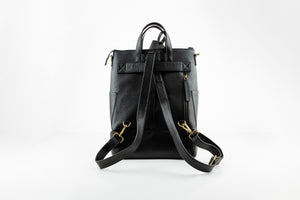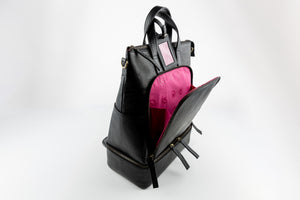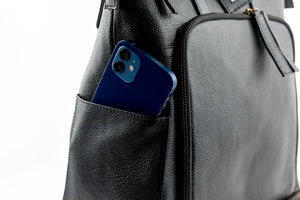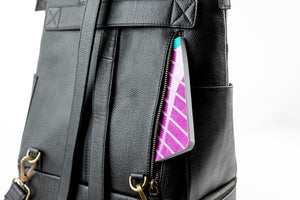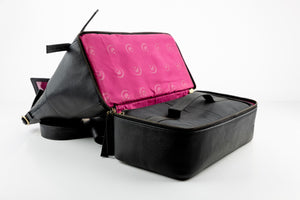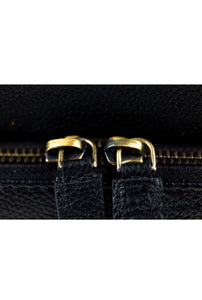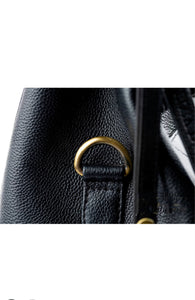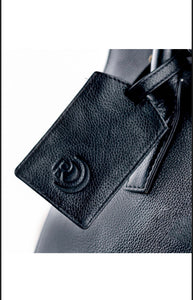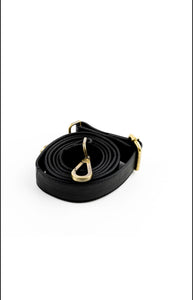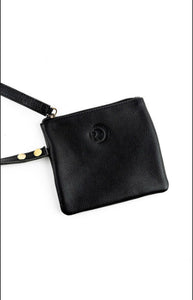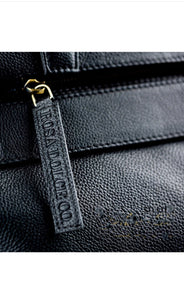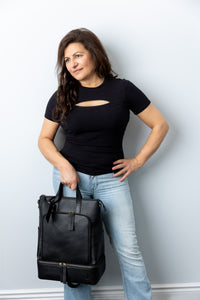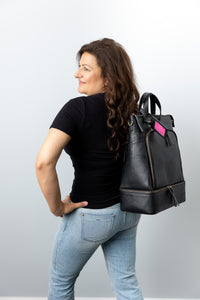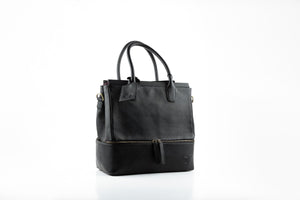 SABRINA
Sabrina, lets you stay organized throughout the day.  The easy to access bottom compartment is spacious enough to store all your daily essentials, whether it's to carry your healthy lunch, gym clothes, shoes or anything else. Also included is an insulated, zipper sealed lunch box to carry meals on the go. Comes with a detachable, cross body shoulder strap. Inside the main compartment is ample room to carry your tablet computer and other daily essentials.  Go from day to night with Easy Tote Sabrina. It's convenient, fashionable and looks professional. 
BUY NOW
MINA
Mina, is elegant and  professional.  It has an easy to access bottom compartment to carry healthy meals on the go. An insulated food box is included. Easy for your daily commute, carry a change of clothes, gym attire, or your high heels for the after work social.  Never compromise fashion for function again. One bag for everything. 
BUY NOW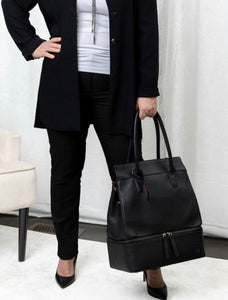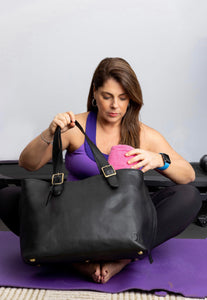 ABBY
Versatile, all in one handbag. Chic tote bag to carry everything. It comes with an easy to access back zipper compartment big enough to store the insulated food box to carry meals on the go or anything else.  The main compartment fits all the essentials for the busy working woman. Room for laptop, files and documents and all personal essentials.  Also, easy for new moms to carry all of baby's needs. Easy to use as a convenient gym bag, as an overnight or weekender tote. The convenient side zipper pocket is easy to access for cell phone, keys, store loyalty cards, baby wipes. The Abby tote is one handbag for everything you need to bring with you. No need to carry multiple bags when all you need is one. Carry it as a hand held tote or use the detachable cross body shoulder strap.  Simple and  sophisticated. 
BUY NOW
Vana
Vana is the everything bag you've always wanted. Big enough to fit what you need to get through the day. Professional and stylish enough for the office.  It can be used as your office laptop bag, your handbag, or gym bag including food management.  It can also be used as a travel tote or overnight bag. Sleek, stylish and spacious. It has an ample main compartment and a convenient discrete back zipper compartment for extra storage and a secret side zipper pocket.  It also comes with an insulated food box for easy meal management. Start your day off organized and stress free storing all your daily needs in Vana. 
Buy Now